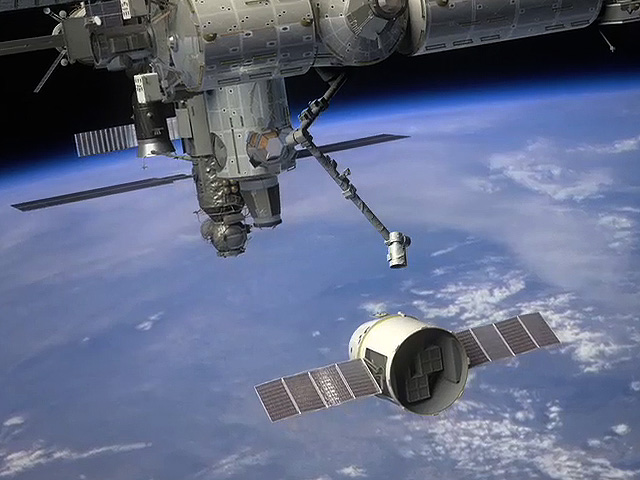 Dragon docking with the ISS (image from SpaceX Dragon site)
It has come to my attention that those who read these posts by email (especially on a mobile phone) were unable to view the video that was included at the end of last night's post.
So here are a couple things for you to do:
If you didn't see yesterday's video, click the link below to view it.
If you are reading this on the website and you would prefer to receive new posts by email, look near the upper left of the screen or click here to subscribe by email.
How to catch a Dragon
An interview with NASA trainers