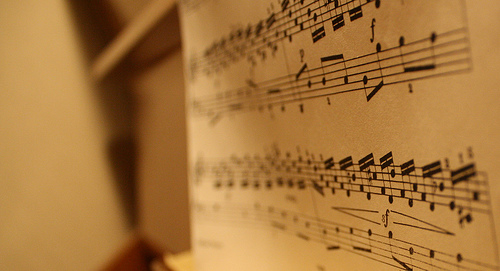 Used with permission, CC3.0: Yngvie Bakken Nilsen
For years, I have celebrated the classical radio station, KDFC. I would direct others to it, telling them that no east coast station came near it in quality and dignity, and only Seattle's KING FM might have a shot at the west coast. (KING's staff, tho committed to the genre, is far too predictable and hardly as innovative or creative as KDFC's.)
I grew up in KDFC's backyard, felt its influence as I came to embrace music, returned home to it after college. I rejoiced when it was one of the first radio stations to experiment with online broadcasting. (A classical station?? Technologically progressive?? Oh, yes!)
And then, on January 24, something unexpected--and, to me at least, unforeseen--happened. KDFC effectively ceased to exist.
Sort of.
Apparently, KDFC was the last of its kind, a dying breed of commercial classical radio station that has now joined the buffalo on the list of extinctions brought about by American expansion. Granted that KDFC's sponsors were of a type inaccessible to the average American at any time, much less during a recession--Rolex, Mercedes. But they were sponsored. And the sponsors saw a legitimate audience.
A few Mondays ago, suddenly, KDFC's normal signal ceased to exist. It was replaced by a handful of low-power repeaters, and an email announcing that they had switched to a listener supported model.
While this idea is not unheard of in the world of classical music, that is precisely the point: KDFC was the last remaining commercial classical station.
I loved KDFC especially because it held fast to the idea that classical music was mainstream. Now that is gone.
At least I can still love it for the music.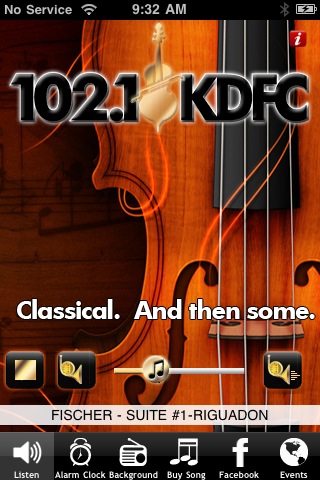 Want to listen to KDFC yourself? They have one of the finest
iPhone apps
available for a radio station. It should be a flagship for any radio station's attempt at an app. (It has a background mode for us iPhone 3G diehards!)
Also, you can listen to their live feed 24 hours a day on the web at
KDFC.com
.
It's not quite dead yet.