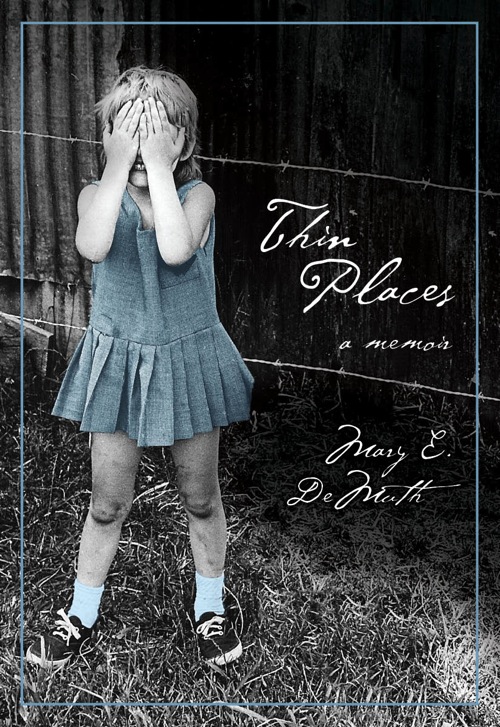 This post is about two things. First, it's about the power of social media to form and enhance quality relationships. Second, it's about an amazing book.
I'll always remember where I was when I met Mary DeMuth. In late June, 2009, while I was outside the Cheesecake Factory in Pleasanton, CA, Michael Hyatt introduced a number of us to Mary as a published author and a good person to know. I jumped at the opportunity to meet someone endorsed by Mr. Hyatt, a man whose reputation and experience make him worthy of trust.
That's not an interesting story, so far. What's interesting is that none of the three of us were in the same place. Hyatt was in Tennessee. DeMuth was in Texas. Technology has eradicated geographic barriers to meeting good people.
DeMuth didn't know me from Adam eight months ago. And why should she? A fledgling blogger who's lucky to get a few dozen readers on a new post isn't exactly in the same league with an award winning author of seven books published by Zondervan. But social media allowed us to interact gradually and lightheartedly, enjoying each other's offerings and influence.
DeMuth released her eighth book this week. She established herself as a fiction author, but this time she poured herself into a memoir, raw and hopeful. Readers will be captivated by the gripping, overpowering reassurance of cosmic joy in the midst of great tragedies.
To be honest, I didn't want to read it. I really wasn't interested in reading someone's chronicle of rape, abuse, abandonment, death, loss, grief, nudity, adolescent angst, pornography, young adult frustration, marriage strain... I told her I'd read it. I was cornered by my own promise.
And I'm so glad I was. This is not an easy book to read, but DeMuth makes it easier. Her story invites you into a deeper understanding of your own story. This book isn't about disaster. It's about finding meaning in the midst of or the aftermath of disaster. DeMuth doesn't lose her faith when bad things happen. She
finds
it. Her story begs us to examine our own lives with the same instrument, highlighting a number of assorted places where God meets us in the damage done to us and the damage we cause to ourselves and others.
Will I still be a narcissist when I'm eighty? Will I circle the wagons of my heart so much that I can no longer grow in love?

I hope not.

Truth is, I don't like me when I'm all about me, pining for the world to throw me unending surprise parties...
I was worried that this was going to be a "girly book," only understood by a gender that can comprehend particular horrors about which I know nothing. I was worried that it would be a book that whispered "woe is me, shower me with sympathy" and/or "men are scum." But this is a book for men and women to find the peace that passes understanding in the midst of their own messy experience, and we all have messy experiences. This book is about us.
I am guilty of many things in my life, but it never occurs to me that perhaps the greatest regret I have is staying stuck in bully memories. Today I am no longer standing in the crib [where DeMuth recalls being ignored]. I am in Jesus' arms, joyfully anticipating the future.
A "thin place" is a place where the dividing line between the
here and now
and the
eternal always is
has been breached. I've recognized thin places in physical locations—Fort Ross, California, and Iona, Scotland—where the profound, still silence couldn't hide a wild activity I somehow sensed behind it. But DeMuth offers her life as a thin place, an intentionally disjointed set of events that reveal where eternity stirs and develops us.
I believe He sends signs... I believe God performs miracles. I believe He is bigger than our perception of Him. But I also know He's a loving Father who doesn't spoil His children. Sometimes He's necessarily near. To teach us faith, sometimes He's far. Sometimes He allows bad things to happen... I don't really like that part, but it's not up to me. God is the epitome of mystery and cannot be manipulated or managed, though I try my darnedest to do both.

It's what I love about God—He's that wild Aslan lion, good but not safe. The God who lights the minutiae on our path one moment and sends us darkness the next. Signs and their lack are both thin places, one to confirm Himself, the other to confirm our faith. Most days I want it all spelled out; but if I live life that way, I will never grow.
We are all thin places. Our human flesh is the nexus of the tangible and divine, and we reveal good and evil.